EZ Signs Plus specialized in custom vinyl, fabric, and mesh banners. Banners are the most cost effective type of sign for most businesses. They are also extremely versatile! Hemming and grommets are included with all banner sizes.
At EZ Signs Plus, we can design your custom banner for you, or you can upload your own design. Be as creative as you'd like! The bigger and bolder the banner, the more effective it is for your business or event.
Vinyl Banners

Vinyl banners are ideal for advertising from a distance. Our most popular size 3ft x 6ft is a great choice for stores, parties, conventions and other indoor or outdoor locations.
13 oz. Vinyl banners have a matte finish
Variety of hanging options such as Grommets, Clear Tabs, and Banner Stands
Durable and water-resistant
Most popular size: 3ft x 6ft


Retractable Banners
Retractable banners are digitally printed on 12oz dss (double-sided smooth) vinyl. They are shipped one per box via UPS. While the area on the Retractable Banners is 78" x 33", you will want to provide a file that has an area of 82" x 35" to account for bleed, with 3" of that vertical bleed at the bottom of the design. Recommended DPI is 150.

Mesh Outdoor Banners (9oz.)
Mesh banners offer the same visibility benefits as vinyl banners, but are lighter and more convenient when constant traveling, set up, and take down is required. They also are much less likely to rip in extremely windy conditions compared to traditional vinyl banners.
Quality 9 oz. mesh material
Strong outdoor durability and recommended over vinyl banners for use on windy days
Sizes: 2ft x 4ft, 3ft x 6ft, and 4ft x 8ft banners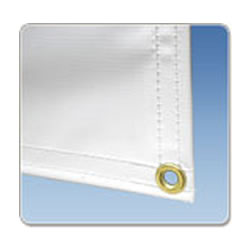 Vinyl Banner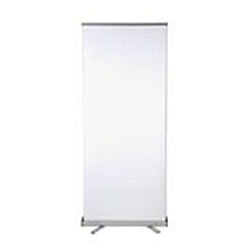 Retractable Banner